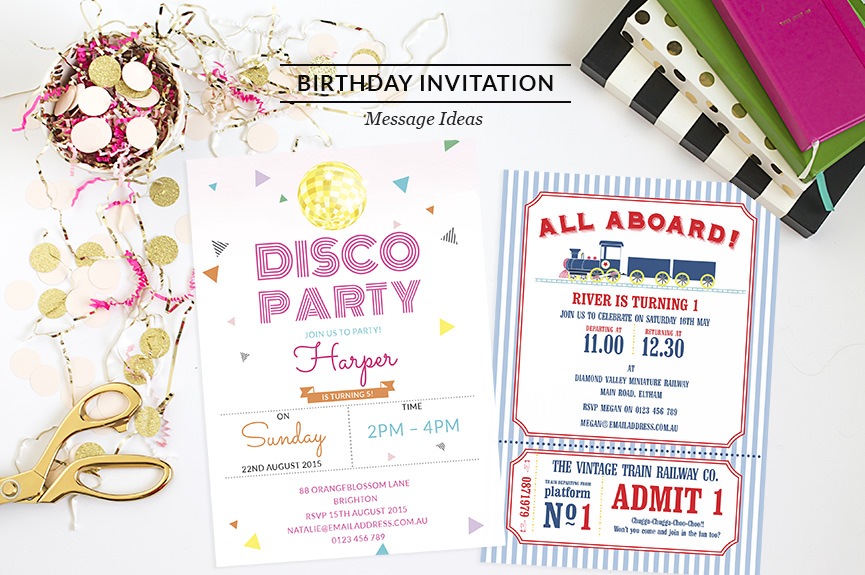 Not a wordsmith? No worries. We've come up with some touching rhymes that capture the excitement of your bub's birthday party. From fun little poems to cute ditties, you'll find just the right thing to write on your birthday invitations.
First Birthday Invitation Wording
Your bub's first birthday party is really more a chance for you to get together with your friends and family and celebrate one year with this awesome little person. Our first birthday invitation wording ideas are all about capturing the joy of your just-on one-year-old.
Although it seems like yesterday
The fun had just begun;
We blink our eyes and suddenly find
______'s turning one
There's a world of fun, now I'm one.
And you're invited to help celebrate.
Twinkle-twinkle, our little star
With sparkly eyes that shine from afar;
Join us for a galaxy of fun
To celebrate _____ turning one
Shop our Twinkle Twinkle Party Theme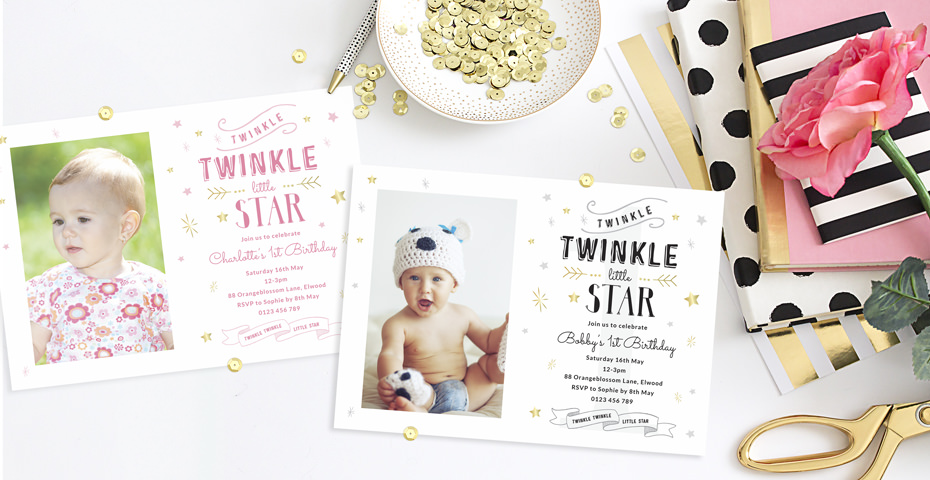 Twin 1st Birthday Invitation Wording Ideas
A birthday for twins is twice as much fun, and your invitations will capture the joy with these witty ramblings:
Double-trouble and twice as fun,
Our gorgeous twins are turning one.
Twice the love and double the fun
____ and ____ are turning one
Birthday Invitation Wording Ideas For Toddlers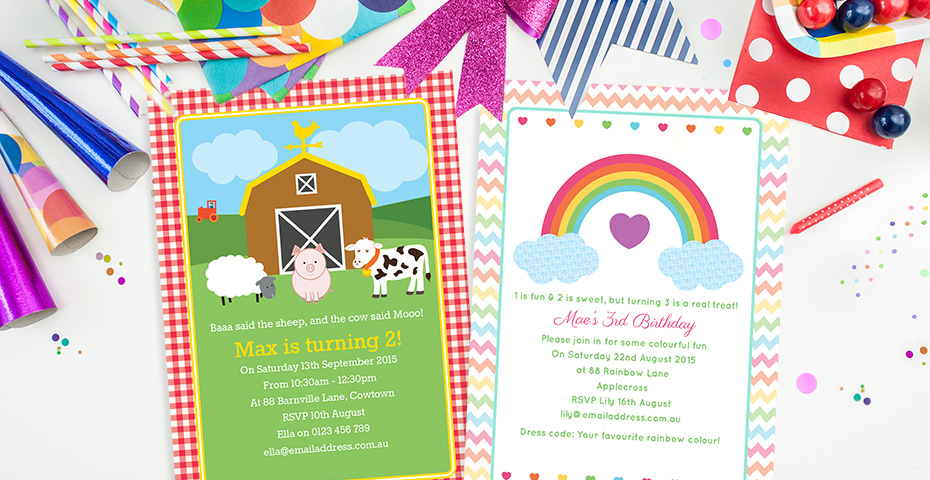 Our second birthday invitation wording ideas are just the thing for a themed birthday party invitation.
Bubbles and cake, and fun with you,
I can't believe I'm turning two!
For a Train theme party, how about:
Chugga-chugga, choo-choo
Now I'm turning two
This little rhyme captures the cacophony of a Farmyard birthday party:
Baa said the sheep
And the cow said moo
_____ is turning two
Sure, it doesn't exactly rhyme but your toddler will love this for her Fairy Party invitation:
Flutter your wings and sprinkle on some dust;
It's a party for the fairy that we love the most
We think three-year-olds are pretty cool so here's an idea for a third birthday party.
One is fun and two is sweet,
But turning three is a real treat.
If you're planning a Pirate Party, then this invitation wording is sure to cause a ruckus.
Arrr! What an adventure it will be,
Now _____ is turning 3
Or how about this for a Construction Party:
Beep! Beep! We're dumping a load of party fun,
To celebrate _____'s 3rd birthday
Don't forget to invite the fairies to your Garden Party:
We'll head to the garden where the fairies be,
For a party to celebrate ____ turning 3
What should be included on the Invitation?
Of course, you want to make sure your birthday invitations also contain the essential information so your guests know where and when to turn up for the party. So make sure you've also included the following details:
BIRTHDAY INVITATION CHECKLIST
The name(s) of the all important birthday boy/girl
Eg: Saturday 16th June 2015
Start and finish time of the party. If it's a drop off and pick up party for slightly older kids, then it can be helpful to mention that too.
It can be handy to include any parking instructions or directions if necessary.
If yes and you're inviting both boys and girls, be sure to make it a gender neutral theme. For example for a mermaid party you could say, "Please come dressed your favourite Sea creature/person!" That way girls can come dressed as mermaids or pirates and boys can come dressed as a sailor, scuba diver or pirate too.
Provide your contact details (email or phone number) and a date to RSVP by. It's always helpful to have an RSVP date so you have enough time to change your catering requirements or to let the venue know, if needed.
Just in case any little one has any allergies you might need to cater for, it is good to ask!