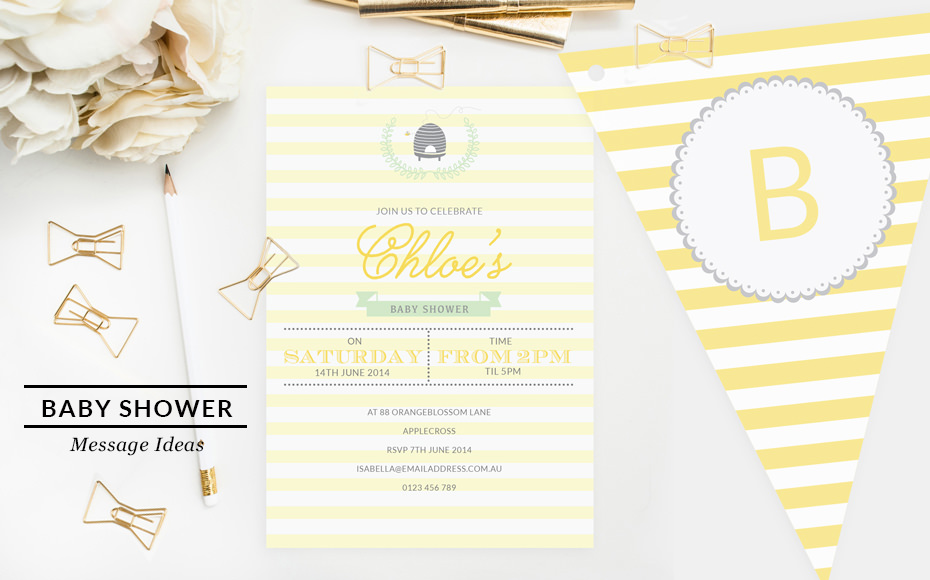 Baby showers are just so much fun! It's such a lovely way to gather together the friends and family of the beautiful mumma-to-be and celebrate the almost-arrival of a new little person.
The baby shower invitations should capture the excitement of this special time. To help, we've come up with a selection of joyful baby shower message examples to inspire you.
Themed Baby Showers
Choosing a specific theme for a baby shower makes planning and decorating so much easier. And you can set the scene for the party with matching baby shower invitations and a unique message.
A bumblebee baby shower is a colourful option for parents-to-bee (get it!?) that are keeping bub's gender a surprise.
Bzzz, bzzz, bzzz, a surprise is on its way,
Come help us shower the Mum-to-Bee
A classic baby shower theme is, naturally, colourful clouds and raindrops. Choose either pink or blue invitations. Or opt for peach or mint for a gender-neutral baby shower.
Stay tuned for the latest forecast:
It's a shower followed by a sunny baby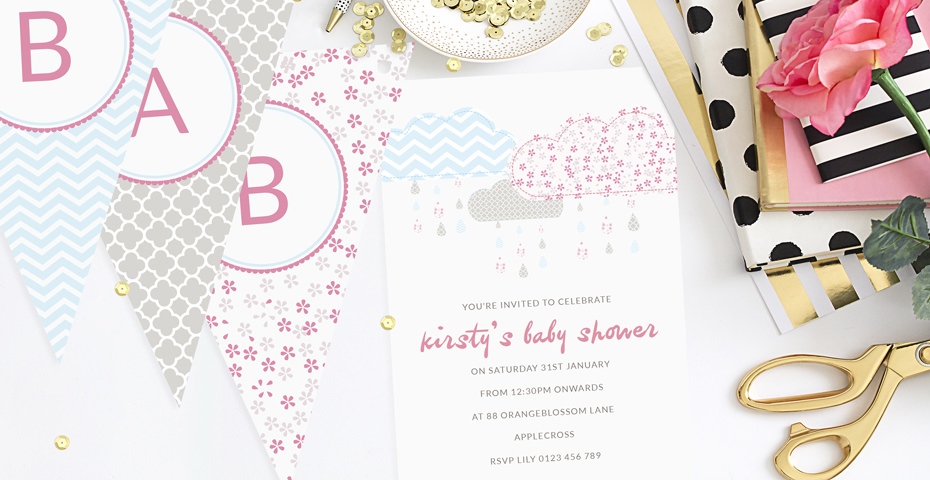 Gender Specific Baby Shower Message Examples
If mum-to-be has already found out bub's gender it's a fun idea to include this on the baby shower invitations.
Sugar and spice, and skirts that twirl
(Mum-to-be) is having a girl
The news is out and it's a boy,
Let's shower (mum-to-be) with plenty of joy
Hugs, smiles and teddy bears
A cute little (boy/girl) is almost here
Twin Baby Shower Message Ideas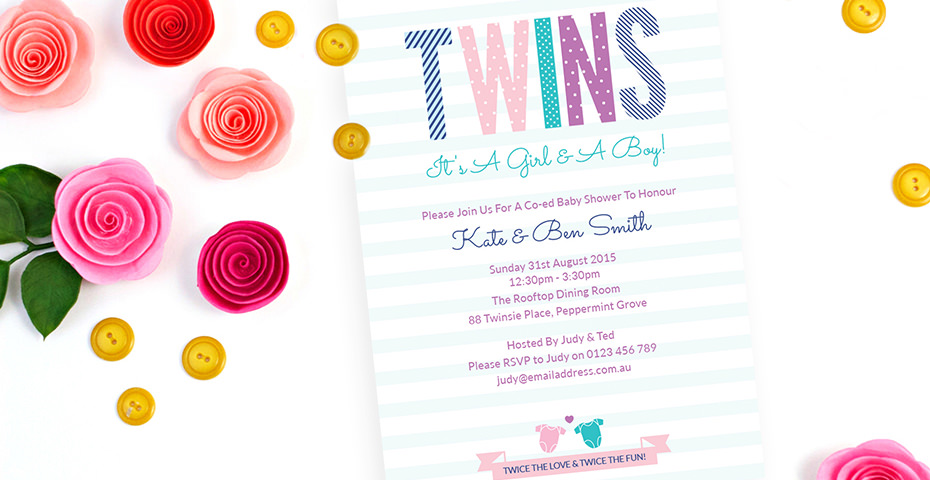 Is mum-to-be expecting twins? Let the guests know on the invitation that they'll soon be seeing double.
(Mum-to-be) decided two's better than one
So she's having twins. Double the fun!
Double the nappies, bottles and toys
(Mum-to-be) is having twin little boys!
Two sets of dresses, two sets of pearls
(Mum-to-be) is having twin baby girls!
Co-ed Baby Shower Invitation Wording
Lots of baby showers now include, and celebrate dad-to-be. If you're throwing a joint baby shower, make this clear by popping dad's name on the invitation as well.
(Mum) and (Dad) will soon become three
Join us for a mixed shower to celebrate
We're throwing a party and we'd love you to come
To shower (Mum), (Dad) and baby number one!
(Mum) and (Dad), always look so cool,
We can't wait to see them wearing baby drool!
Join us for a co-ed baby shower
Gender Reveal Baby Shower Message Examples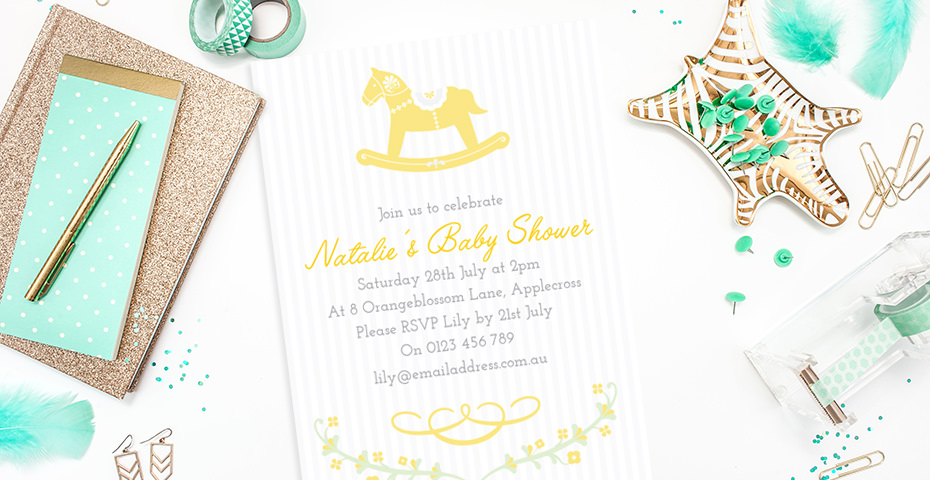 Gender-reveal parties are a fun way to find out the gender of the little one and share the excitement with friends and family.
The ultrasound technician will write down bub's gender in a sealed envelope. The parents-to-be will then have a baker to make a cake with white fondant icing and either blue or pink coloured sponge. At the shower, the first slice of cake will reveal whether a boy or girl is on the way.
These message examples are a fun way to build the mystery and excitement of a gender-reveal party.
Twinkle, twinkle, little star,
How we wonder what you are
Come along to find out if it's a boy or a girl
Bzzz, bzzz, bzzz a surprise is on its way
Boy or girl, what will it bee?
Sip-and-See Message Examples
Instead of a baby shower, you may decide to have a sip-and-see after your baby is born. This is usually more casual than a baby shower, and guests can just pop in anytime during the party to meet the new arrival and raise a glass (or two).
(He's/She's) got ten little fingers
And a cute little nose
Come take a peek
And toast (baby's name) with a drink
First they were two, and now they're three
Come meet the latest member of the (parent's last name) family