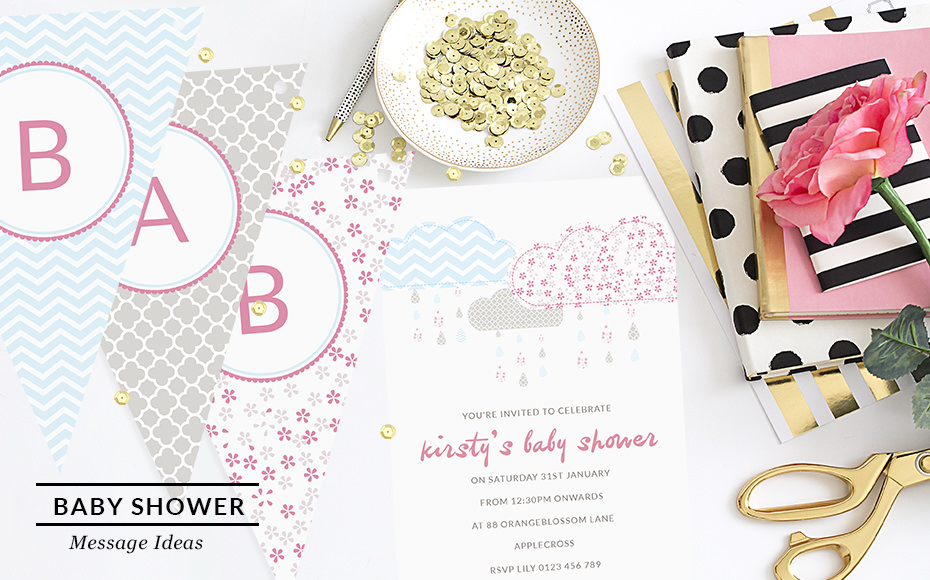 A baby shower is an exciting time for all. It's a special day where family and friends join together to honour the mum-to-be and celebrate the upcoming arrival of a new little bub. We LOVE them!
Finding the right decorations for such an event can be tricky, so we've pulled together a few of our favourite ideas to help inspire your baby shower planning.
Colour Palettes for Baby Showers
When it comes to planning a baby shower, a single colour scheme makes decorating and accessorizing your day a breeze. Pinks and blues are obvious choices if you want to theme your baby shower around the gender of your new baby. But if you're looking for something a little different, why not play around with tones of peach or mint for a bright, fresh and fun feel to your day?
Yellow is a classic gender-neutral option for baby showers. The bright and cheery colour represents spring, joy and happiness; making it the perfect partner for a summer-time shower. Thinking about using a variety of colours throughout your baby shower but not sure how to pull it all together? Look no further than confetti - this joyful theme combines spontaneous spots of colour for a modern, playful twist on traditional decorations. And it looks super cute too!
Easy Baby Shower Decorations
When decorating your baby shower, simple is often the best. A few well-chosen decorations such as baby shower bunting and an eye-catching refreshments table is enough to capture the celebratory atmosphere.
Fresh flowers can add pops of colour to your day and compliment simple styling wonderfully, without taking focus from other features. Roses, sweet pea and daffodils all give a pretty, delicate touch to tables and can be cut straight from the garden. Easy!
Using white platters and linen will help bring all of your decorative elements together, creating a clean and crisp finish to the overall look. Empty jars, elegant glassware and even recycled glass bottles work well as vases, and look brilliant when pieced together in threes.
Top tip - Piece together your decorative items and accessories a week before your baby shower. Play around with placing, hanging styles and possible arrangements. On the day you'll have a clear vision of how everything should look, meaning there's no last minute panics.
Themed Baby Shower Decorations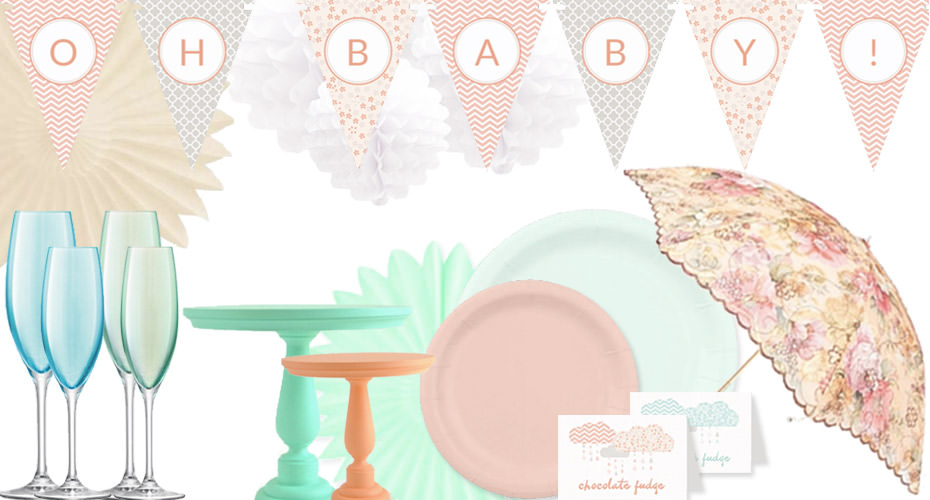 Choosing a theme for your baby shower helps to streamline the party planning. From cute invitations, to baby shower bunting and quirky styling elements; having a theme in mind makes sourcing your items a breeze.
With so many baby shower themes to choose from, here are a few of our favourites to help inspire your special day.
We love the look of coloured clouds and falling raindrops for fun baby shower decorations. Choose pink or blue for a girl or boy or mix mint and peach if baby's gender is still a surprise.
This theme is super simple to style. Make fab fluffy clouds by grouping tissue paper pompoms together and hang homemade raindrops with string from below. Paper umbrellas make stylish cupcake toppers and rainbow coloured cookies make a sweet little thank you gift for guests to take home.
Vintage Floral Baby Shower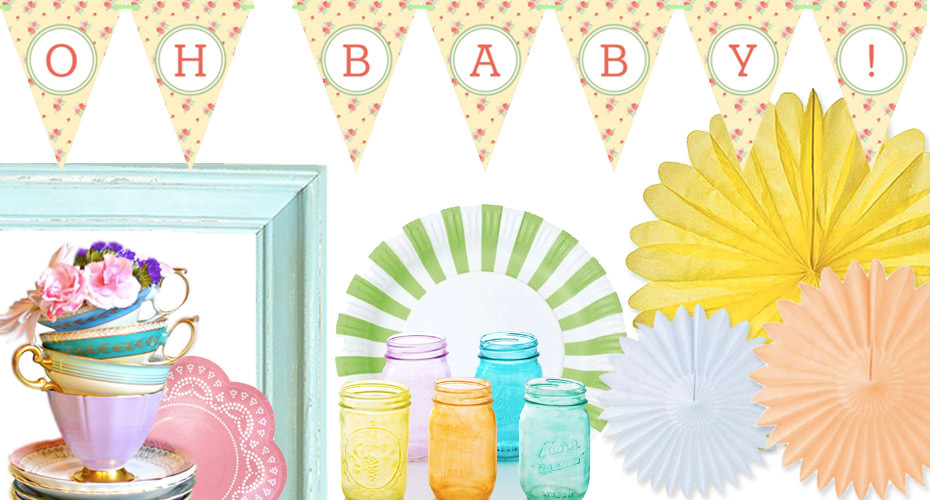 Combine our Vintage Floral Baby Shower invitations and bunting flags to complete your shabby chic look.
Go op-shopping for some gorgeous old tea cups and saucers and mix and match them on the day. Add in coloured mason jars, doilies and soft pastel fans create a pretty shabby-chic look.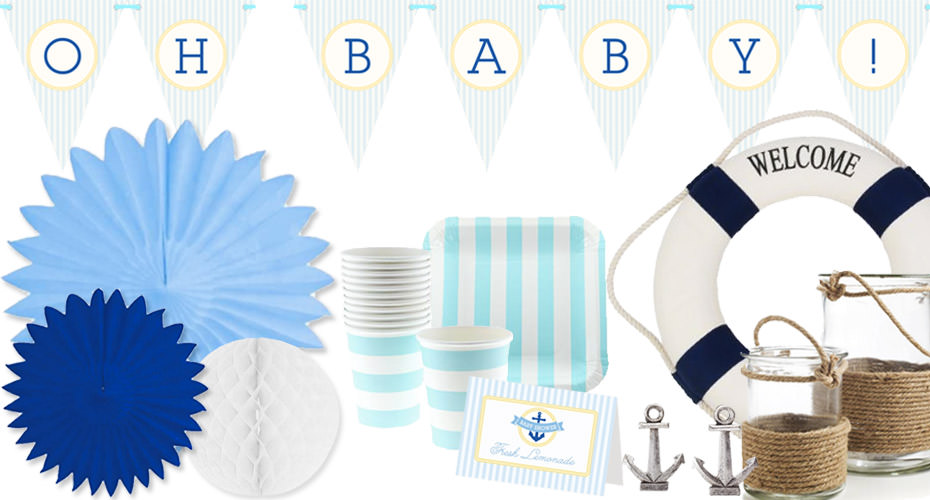 Ahoy there! A nautical theme is a classic way to decorate the baby shower for a little sailor on the way.
Striped blue and white fabric can make a simple, yet elegant tablecloth, which can be hemmed using masking tape at home. Add paper pompoms in blue or white and matching striped bunting to make your shower look ship shape!
Finally, search toy stores for mini submarines, boats and flags to tie all your decorations together. As a bonus, bub can play with these when he's big enough for bathtime!
For more gorgeous baby shower decorating ideas, be sure to checkout our Baby Shower Pinterest board to get even more inspiration.