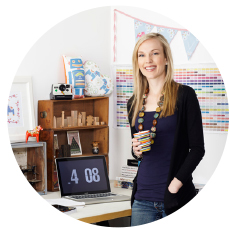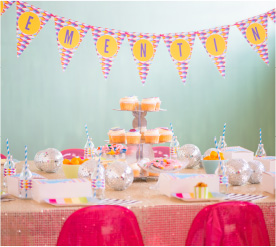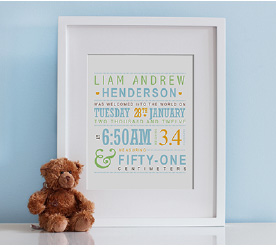 Love JK is a world of fun, filled with whimsical wall art and personalised party stationery.
The Love in Love JK
Started in late 2011, Love JK is the creation of it's Chief Kiddo, Jennifer Henderson. A graphic designer, and still very much a kid at heart - Jennifer is inspired by her childhood and the lovely little people in her life. She says "My designs really are an A-Z of my experiences, from Australia to Zurich (and back). Like the buzzy bees in my childhood garden, my nephew wanting to build a rocket ship so we could all go off to the moon, and the Swedish Dala horse my parents bought for me when we were visiting family, I'm constantly being inspired by the world around me and working on new designs - Love JK is my world of fun!"
Now with an amazing team to help Love JK grow, Jennifer is enjoying spreading more love through Designing for Life's Little Joys.
Let's Party!
Celebrate in style with our range of baby shower invitations, birth announcements and 1st birthday invitations. From traditional to modern, fun to folksy - our range of invitations represents our favourite designs which we know you will love. And if there is a party theme which you would like to see in the shop, please drop us a line and let us know - we'd love to hear from you.
Complete your party with our matching party décor. With personalised bunting, drink bottle labels and thank you cards and tags - you can style your party as you like it! Party stylists across Australia have used our range of personalised party stationery and décor for their clients' lolly buffets and events.
Customised Wall Art - Designed for you
Our range of framed wall art has been designed for all of life's little joys. The birth prints are individually designed with baby's name and birth details, making them the perfect keepsake gift for proud parents. The alphabet and number prints are a fun way to engage the little ones when they're learning their ABCs and 123! And with a collection of quote art prints to suit the walls of any nursery or room, you have a gorgeous selection to choose from.
We take pride in what we create. We love what we do. We love hearing from you!
If you have any comments, questions or special requests, then please do get in touch.

T: 03 9012 6007