First Birthday Invitation Wording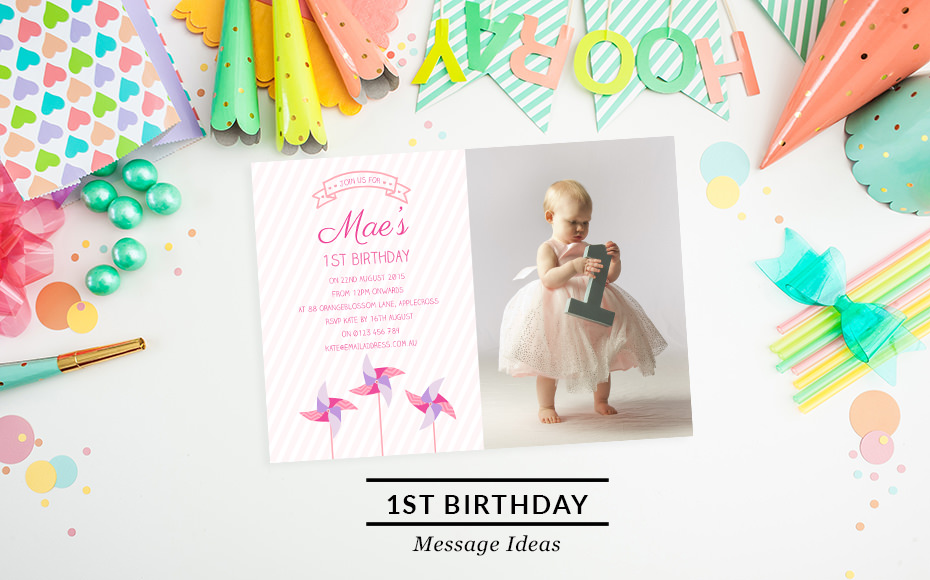 A baby's first birthday deserves a big celebration. It's a time to bring family and friends together and celebrate one whole year with your adorable mini you.
When inviting your nearest and dearest along to the party, a special first birthday invitation message can capture your joy and excitement in one very simple sentence.
If words aren't your thing, don't worry. We've pulled together some fun first birthday message examples for you to pop on your invites.
Themed Birthday Invitations
A themed birthday party is a wonderful way to celebrate bub turning one, and it makes planning and decorating infinitely easier.
Choose from our range of themed birthday invitations and matching decorations, then include a special message on your invitation to let your guests know what to expect.
Twinkle, Twinkle, Little Star makes a lovely first birthday theme. Decorate with shining stars and pink or navy streamers.
Twinkle-twinkle, little star
Join us for a galaxy of fun
Bobby is turning One!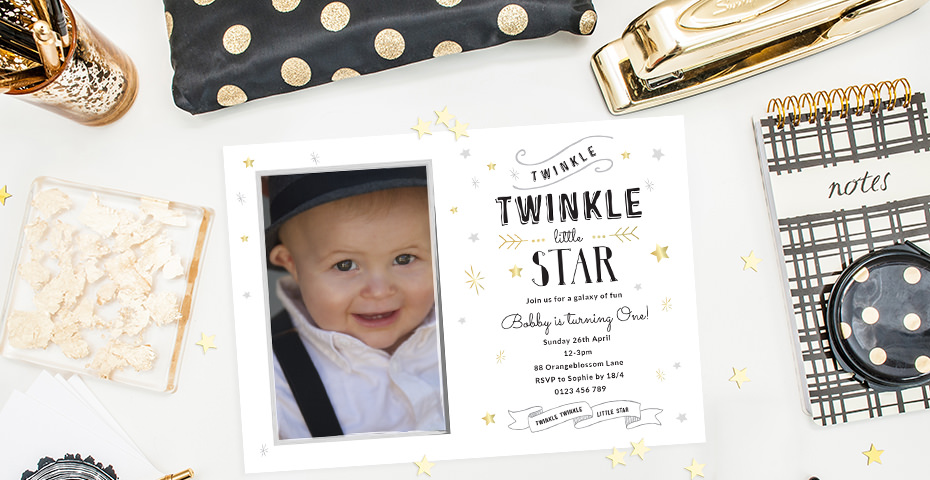 Little babies are as sweet as honey, so why not celebrate with a bumblebee party.
Have you heard the buzz?
Our little bee is turning one!
We can hardly bee-lieve it,
Our little (bub's name) is turning one!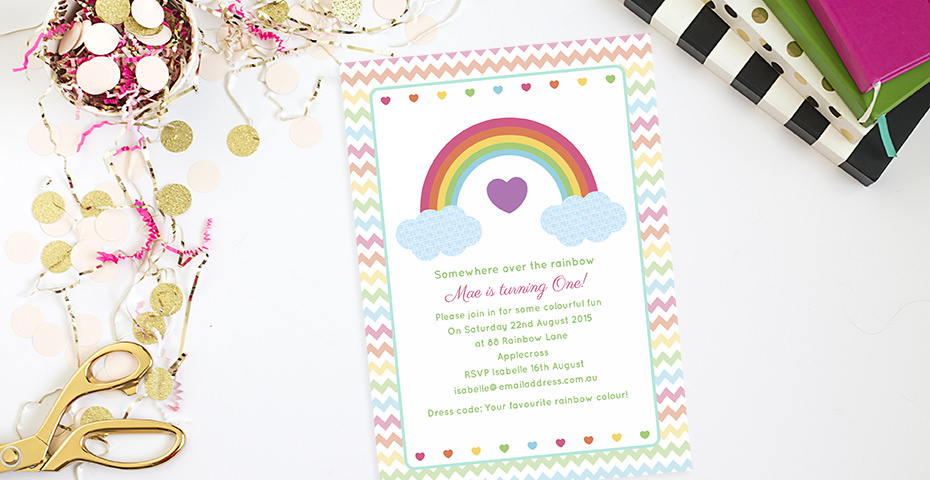 For your beautiful baby girl, a colourful rainbow party is a fabulous way of spreading the birthday joy.
Somewhere over the rainbow
Lily is turning One!
First Birthday Invitation Message Ideas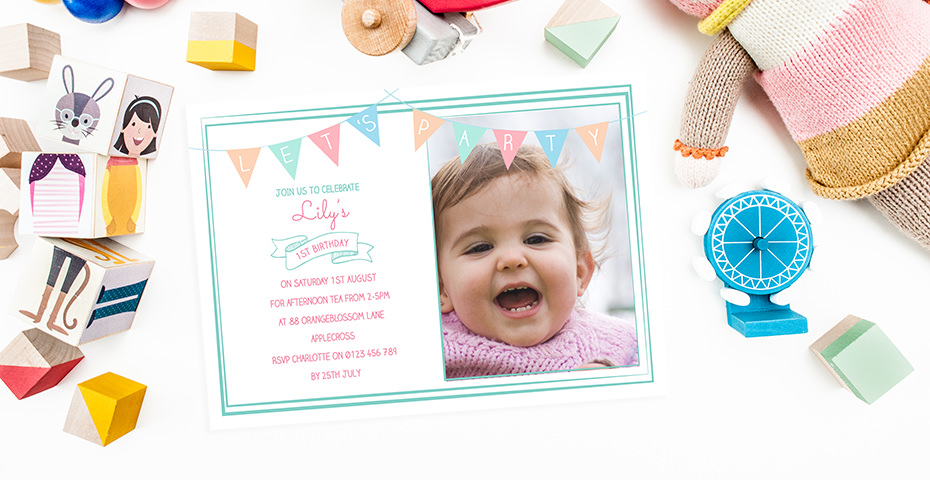 First birthdays are all about fun and excitement. Incorporate this into your birthday messages and you won't go wrong!
Our little baby is turning one,
Join us for some birthday fun!
Even though it feels like yesterday
(His/her) story had just begun;
We blink our eyes and suddenly find
(Baby's name) is turning one
Twin First Birthday Invitation Message Examples
Are you celebrating your twins turning one? A birthday for two means double the excitement.
This past year has been so much fun,
And now (twin one) and (twin two) are turning one!
Twice the love and double the fun
Our gorgeous twins are turning one!